It's much more than just installing WordPress on your server and getting a few plugins. Web portal development requires advanced skills and deep knowledge of sophisticated tools, technologies, and practices. This is why we have built a large and strong team of specialists who champion this segment. And this is why clients trust us when it comes to web portal development services. ITV Software now stands as a highly trusted web portal development company, flexing high experience and panache to deliver clients the best results. Since inception, we have developed many B2B and B2C portals for varied purposes and industries, including shopping, learning, and community portal. We offer 360 solutions that include everything from website designing and development to migration, maintenance, security auditing, ongoing support, and more. So, hand-in-hand with ITV Software, enjoy a wholesome experience where we take care of each of your needs and requirements and assure you to exceed your expectations every single time. Our team strives to stay ahead of the curve, which enables us to keep our clients ahead in their game. We tap on state-of-art practices and the latest technologies. ITV Software has maintained unnerving quality in its offerings since inception, not just adhering to the highest standards and benchmarks of web portal development but even redefining them for competitors.
Quality Over Everything
We have a deep ingrained passion for what we do. Over the course, we have worked with business owners from different industries, ranging from health to retail and finance. For the backend and frontend of the web portal, our team makes use of the core, advanced and dynamic languages and frameworks, including Angular, React, Java, PHP, Python, Node, .Net, and more. Working along with the distinct needs and goals of the clients, we strive to build a high-performance, secure, scalable, and user-driven portal that integrates sophisticated solutions (like CRM) to swiftly and efficiently achieve business goals. We ensure to keep content management simpler so that even non-technical users can easily manage content. Throughout the process of web portal development, we commit to keep quality at the top of the priority list.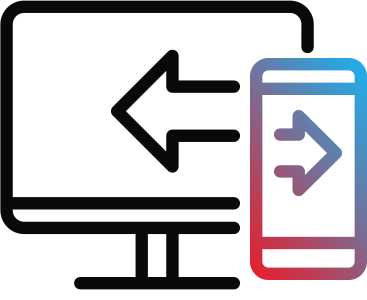 Why ITV Software?
End-to-end web portal development services
An experienced and friendly team that cares about your needs
Professionals with the intensive knowledge of advanced technologies
Disruptive pricing that's easy on your pocket
Proven track record of helping many clients
A satisfying experience guaranteed