When you're chasing the big goals and are trying to achieve something grand, you need the right solutions by your side. And this is what we, here at ITV Software, help you with. ITV Software is one of the fastest emerging CRM development companies. We cater businesses from diverse industries, right from healthcare and education to e-commerce, hospitality, and SaaS, delivering them the best and custom solutions. Our team, which makes up of highly qualified and skilled developers, designers, and tech geeks, fundamentally believe integrating the marketing and sales process doesn't have to be so complex; we believe the goal to acquire and retain customers shouldn't get muddled in data that is difficult to make sense of. This is why we not only leverage advanced technologies but also a smart approach and practices that combine to epitomize customer satisfaction. ITV Software provides custom solution per your unique needs and goals that makes managing customer relationship a simpler and seamless process, which enables your business with higher performance, efficiency, and success. So, hand in hand with a reliable custom CRM development services provider, seamlessly integrate (and automate) every touchpoint on your customer journey map and achieve the desired ROI.
Comprehensive, Custom, and Cutting-Edge Solution
Get a CRM that's more than just about collecting and organizing customer data. Get a smart and agile solution that exponentially amplifies your marketing processes and sales management. Get a solution that delivers end-to-end workflow management and unlocks you higher productivity. We have a team of passionate specialists who assure you the best (and most secure) customer relationship management application. Ours is a comprehensive CRM service, which includes everything from application development, integration, and implementation to data migration, data management, training, support, and consultancy.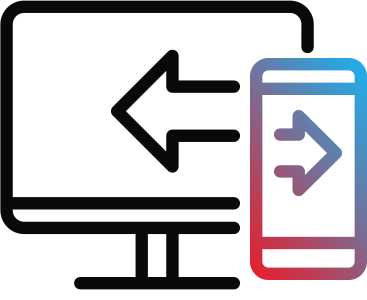 Why ITV Software?
ITV Software is a choice of many for custom CRM development services. Here are a few factors that stand us tall in the crowd:
Extensive hands-on experience of custom CRM application
Cater to a wide range of industries, including yours
A friendly, passionate, and highly skilled team of professionals
Offer complete CRM services
Customer-centric approach that promises you quality outcome
Personalized experience and maximum satisfaction guaranteed