One of the things that have kept ITV Software apart in the crowd is our rigorous continuity in adopting newer technologies and practices. With the dynamism of mobile technology that's going through transition and significant shifts, our team always stays updated and on its toes to outdo previous standards with even better outcomes. We strive to build websites and applications with impeccable user interfaces that deliver a seamless experience across devices of different sizes.
ReactJS
React is created by Facebook. It is a front-end JavaScript library that is used to develop user interfaces and UI components on single-page and mobile applications. Owing to its distinct and powerful features, ReactJS is used by many leading brands in their apps, including Netflix, Dropbox, Yahoo! Mail, New York Times, and WhatsApp.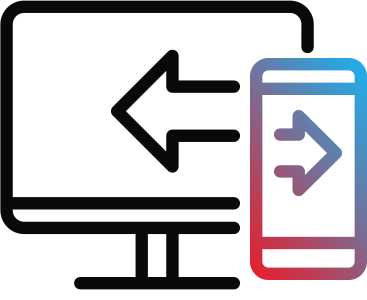 React Native
It is a mobile application framework that helps developers build powerful mobile apps for Android, iOS, Windows, and web. Released by Facebook in 2015, React Native is a favorite of many developers because of its numerous benefits, including it has shorter development time and it allows to reuse codebase across Android and iOS.
Give your idea and business a mobility spin. Expand to reach your target audience on their phones through a robust and high-performance mobile application. Our team at ITV Software assures to build you a perfect app that exceeds your expectations. Contact us today.