Have a great business idea? Does your business require a mobile app? Building a powerful, sophisticated, and UX-driven mobile application is not very simple. The grander the goals and expectations are, the more complex the process gets, demanding better development skills and smart practices. And this is why business owners trust ITV Software. ITV Software is a well-renowned mobile app development company. Blending advanced technologies with elegant practices and adroit execution, we specialize in developing native mobile apps that redefine their class and deliver exactly (and some more) what our clients are looking for. Ours is a large and battle-hardened team of developers who belt deep skills and experience to cater clients flawlessly and deliver them an inimitable experience. So, irrespective of your exact needs and requirements – if you're looking for iOS, Android, or/and Hybrid mobile application, ITV Software has got you covered from every angle.
A Smart (And Comprehensive) Process
We offer end-to-end mobile app development services. We have a comprehensive development process that keeps clients' demands at the very center. The process starts by defining strategic goals and preparing product roadmap. Thereon, our team focuses on UI/UX design that prioritizes delivering end-users an impeccable experience. Next comes our favorite part – actually developing the application in line with a robust development process. We spend a lot of time on testing to ensure the final product upholds the highest of standards, including in terms of security. We have a set of criteria that we test the app against. Finally, it's time for deployment. But our commitment to clients' satisfaction doesn't end there. Even after deployment, we extend post-completion support, which includes future revisions and troubleshooting.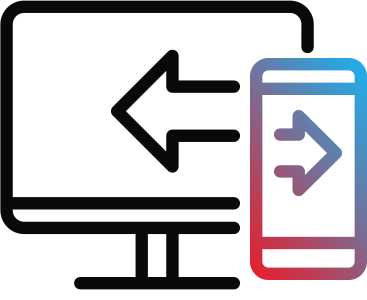 Why ITV Software?
A large pool of our happy clients speaks volumes of our market-wide credibility when it comes to mobile app development for different operating systems. So, if you're looking for reliable mobile app development services, here's why to go with ITV Software:
Covers iOS, Android, and Hybrid apps
Experienced (and friendly) team of professionals
Catered to clients from diverse industries, right from e-commerce to travel
A thoroughly defined process that fosters swiftness and efficiency
100 percent satisfaction guaranteed