A smart IT infrastructure is now a cornerstone to deal with data silos, edge market competition, and attain exponential growth. This has put cloud app integration at the forefront of technological advancement that many business owners are pacing to adopt. At ITV Software, we help these business owners with end-to-end cloud app and integration services. With priority at optimizing business processes, we assist clients in integrating different structures into a unified IT cloud environment, right from applications to repositories, which enables a seamless exchange of data. ITV Software homes a team of highly skilled and experienced professionals who specialize in various verticals and solutions of cloud app integration, including AWS and Azure, assuring you of not just the best possible outcome but also an excellent experience. To date, we have worked with clients from across different industries, right from e-commerce to education – unlocking them a plethora of opportunities on the back of flexible and scalable solution that falls in line with their operational needs and business goals.
Tap on All the Benefits
While synchronized data and unified IT infrastructure delivers numerous benefits, our end-to-end ROI-driven solutions further add to their advantages, assuring to enhance clients' capabilities to newer heights. So, hand in hand with the experts, get cloud app integration services that adequately fit your requirements and exceed expectations. Improve your operational efficiency and decrease operational costs. Make your internal communication fluent and effective. Enjoy higher flexibility and scalability in your business processes. Gain a massive competitive edge. Furthermore, inevitably, provide your customers with a remarkable experience and increase your revenue to desired margins. Take the steps towards cloud app integration, integrate different business components, and enjoy limitless benefits.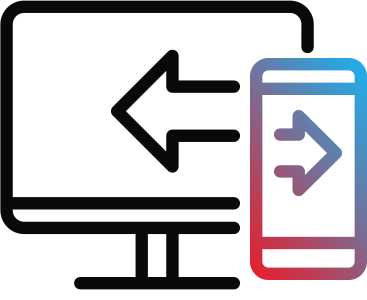 Why ITV Software
ITV Software has extensive experience in this niche, flexing a solid track record of helping clients from different industries achieve higher operational efficiency and desired revenue through an integrated IT infrastructure and seamless data flow experience. Here are some more reasons why ITV Software is a great choice when it comes to cloud application integration:
We cater to a wide range of industries.
We have a state-of-art facility that adds quality to our offerings.
Our team cares about clients' overall experience and satisfaction level.
We offer a complete 360 solution, promising you maximum convenience.
We don't work 'for' business owners – we work 'with' them.
We're available 24/7 to address all your needs